A special thanks to the Kansas City, Missouri School District, they have agreed to our proposal to help out around the school grounds this summer and have been very supportive of many of the ideas we have brought to them so far. Thank you to the many community members who have attended our brainstorming sessions to come up with many fantastic project ideas.
Project No. 1: Building a community garden.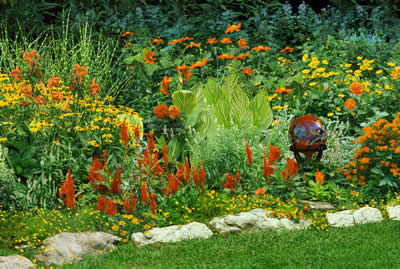 Join us for a quick walk around the campus to scope out the areas that might work for a garden on Saturday, May 7 from 9:00am-10:00am. Meet us at the main entrance to the school. Bring your camera and imagination! We'll be collecting ideas and information on the site to see what would work best.
Then, join us on Saturday, May 14 from 10:00am-12:00pm in the Plaza Library Large Conference Room for a full-out planning session. We'll be inviting community partners and organizations to help us but this will be our opportunity to finalize the details of our proposal for final approval by the School District.